Corporate responsibility

As the major landowner in East Mayfair for over 400 years, The Pollen Estate is committed to improving the quality of the local built environment, engaging positively with the local community and stakeholders, and developing supportive and collaborative relationships with those individuals who visit, live, and work within the area.

READ MORE
Environment
As long-term holders of real estate in East Mayfair, we recognise our responsibility for the stewardship of the physical assets within our control. Our aim is to enhance the environmental performance of our existing assets by implementing strategies to better measure and reduce energy, water and waste consumption. This is now a fundamental consideration for all refurbishments and new developments.
We recognise the importance of taking steps to improve the public realm and work proactively with local stakeholders to ensure that the streetscapes are safe, pleasant and attractive for those who visit, live and work within the area.
For further information on our Environmental Policy, please click here.
Community engagement
We have developed positive and collaborative relationships with all key local stakeholders and community actors, including Westminster City Council, the Mayfair Neighbourhood Forum, New West End Company, other land owners, and the local trade associations, such as Savile Row Bespoke Association.
The Estate promotes community engagement through the organisation of local events, such as the Savile Row Christmas lights switch-on and are sponsors of local initiatives and awards, such as Mayfair Art Weekend, CRISIS for Christmas pop-up shop, and the Golden Shears Awards.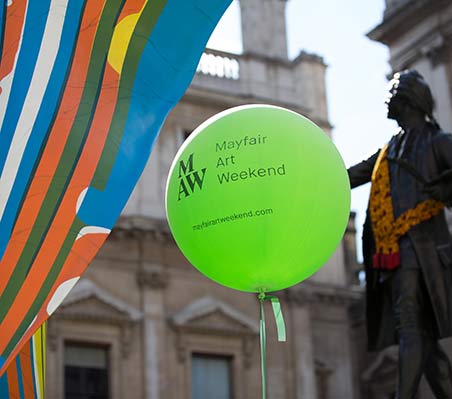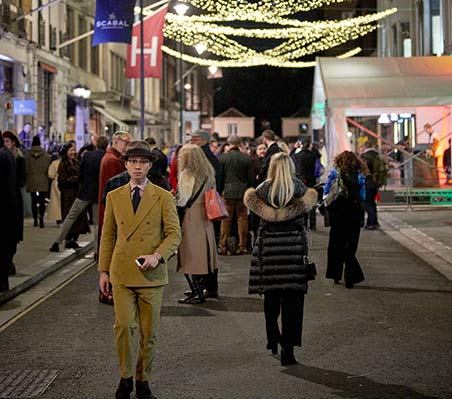 Occupier engagement
The Pollen Estate's occupiers are viewed and treated as valued customers and we aim to continually improve our level of customer service. We want to engage meaningfully with our occupiers, develop long-term collaborative relationships, and provide support and assistance when required.
We issue regular information newsletters to all occupiers and now engage with all businesses on the estate through regular meetings. We have an onsite estate management team who deal with day to day enquiries and deliver the front-line management service.